ADVICE & GUIDANCE ON BDSM EQUIPMENT AT LDH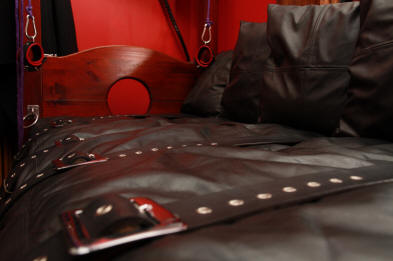 At the beginning of your first hire you will always be shown around the dungeon to explain the layout, facilities and Health & Safety arrangements. During this tour you can ask any questions as you wish regarding the use of equipment.
A tour without questions will last approximately 15 minutes but can be extended (according to your questions and interests) to cover the basic use of any equipment that is in the dungeon that you might wish to use.
The introductory tour is part of your hire and will commence at the beginning of your first hire upon your arrival.
If you wish to use The Violet Wands or E-Stim equipment please let us know as essential instruction in its safe use needs to be covered in your tour. Other examples of advanced equipment that will need explanation include the electric winches, suspension devices, fucking machines, Vac bed and nova pro hypnosis machine. If you do not indicate an interest in these items during your introductory tour you may find them NON OPERATIONAL during your hire. At least 24 hours notice is required for the Vac Bed, if requested it will be set up ready for your hire and a full explanation of its operation will be included in the tour (The vac bed is only available for hires of 4 hours or longer).
If you are a particularly interested in a very full explanation of equipment you will need to arrange an extended tour.
Extended Tours and Training
If you want to visit the Dungeon just to have a good look around... Perhaps you are not sure if you want to make a hire for play or maybe you want to build your own dungeon and want to see how it's done. You might want to learn how to use the dungeon equipment (you may want to plan ahead for your hire), or you are just curious, or you are a redundant News of the World journalist desperate for a story, what ever, you don't have to explain. An Extended Tour will give you a good opportunity to see if the dungeon is suitable for your requirements.
An extended guided tour (for one or two adults) with no obligation to subsequently hire the Dungeon can be arranged for £60 (+20% extra on a Saturday, Sunday or Public Holiday). You can ask as many questions as you wish and the operation of any equipment can be demonstrated, explained and discussed in detail. The tour can concentrate on any piece of equipment or type of play you wish to investigate. The Dungeon Keeper is a Graduate and qualified Teacher with greater than twenty years experience of working in Education and far more of BDSM activity. He can apply his teaching expertise and experience and share his knowledge of the safe and effective use of S/M equipment with you. An extended guided tour will last one hour including refreshments and discussion at the end.
LDH is primarily set up to cater for the requirements of BDSM couples. However Professionals (novice or experienced) are also welcome. See here for more details. Arrangements will be the same as any other hirer.
Alternatively
The opportunities below are not organised by or connected to LDH but are still well worth investigating if you are interested in learning...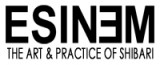 The Art and Practice of Shibari expertly taught by Esinem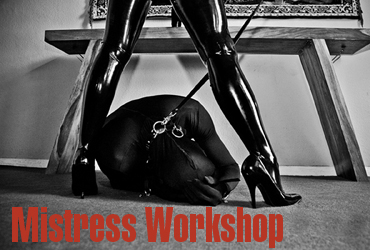 Mistress Workshops organised by Mistress Kim & her magnificent Club Rub crew