Mistress Catherine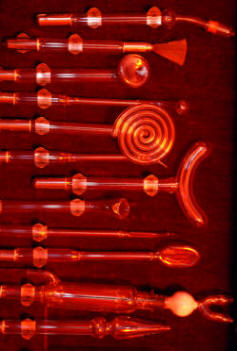 As a young but experienced Dominatrix, I found London Dungeon Hire fantastic! The range of equipment is extremely impressive and imaginative. The torture devices were deliciously cruel - perfect to satisfy my sadistic imagination. I was particularly excited by the suspension restraints and the vast range of electrical torture instruments, of which I had the pleasure of using for the first time!
The attention to detail is superb and represents a lifetime's obsession with the art of BDSM.
As you would expect, everything was clean, well laid out and in perfect working order. The Dungeon Keeper is very friendly and hospitable, a true gent of the fetish scene (and also extremely knowledgeable of all aspects of the subject....)
It certainly was a very intense experience for my slave as he was tortured, prodded, suspended, chained, whipped and electrocuted! I will certainly be returning to discover new devices of cruelty and look forward to inflicting further suffering upon on my subjects.