Howard & sara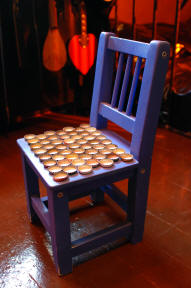 We visited the dungeon for four hours and although I was completely worn out afterwards, there was no way four hours was long enough. There is so much to explore and try out. Everywhere was spotless, and every need catered for. The Dungeon Keeper is exceptionally friendly and helpful, and I would highly recommend this venue to anyone who is nervous about a first visit. You won't be disappointed. It was nice to find items for all shapes and sizes of people, from the very slim, to those who, like myself are on the larger side.
The bondage bed gets my vote as my favourite item.
Sir used just about every implement he could find available on my rear end, and I can vouch that they all work.... .I will be feeling the effects for days !!
Can't wait to use the dungeon again. Will certainly be coming back and recommending the dungeon to other likeminded folk.