Paula & Birthday Boy (Again)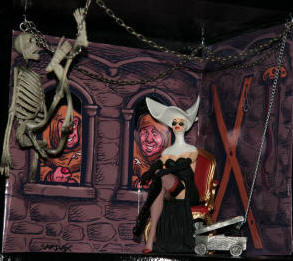 Have returned from our third excellent visit. Our previous review says it all. We say the same again but multiplied.
We're amazed at how many additions have been made since our last visit, bearing in mind how many toys etc were already there then. It certainly is an ever evolving environment without losing the good stuff already there. Amazing attention to detail. Love the quirky silly little fun things as well - you'll know them when you see them!
Dungeon Keeper very friendly, helpful and discreet as always. Brilliant way to spend a few hours. Time certainly does go fast when you're having fun. Very reasonable money well spent.
Best dungeon we've been to. Will definitely be visiting again - even if Birthday Boy hasn't recovered by then! Ouch!