Master Martin and slave karen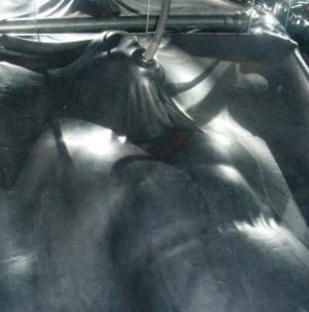 My slave and I always enjoy our visits to London Dungeon Hire. Everything is beautifully presented, clean and top quality. There are always new items to discover and the Dungeon Keeper is very happy to explain about the new additions.
This time we tried the new vacuum bed which had been set up for us. I instructed my slave to crawl into the latex envelope and allowed her time to adjust the breathing tube before sealing her in and pumping the air out. The latex gradually tightened over her body until she was held as a latex doll - her head, breasts, nipples etc. clearly visible as she was encased in latex. She said later that she had lost track of time (a common feature in the dungeon) and was very aware of my fingers and nails running over her body.
The air slowly returned as I switched the compressor off, allowing my slave to adjust to being able to move again. Although she was apprehensive at first, she did find it a very special experience and one we hope to repeat again.