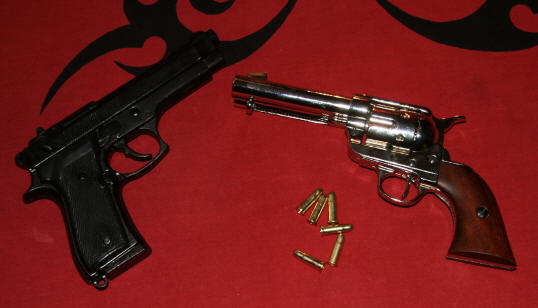 These very authentic but totally legal, non-functioning heavy weapons will certainly add quite a bit of edge to your power play.

The nickel plated Colt can be used for games of Russian Roulette, complete with spinning barrel and dummy shells.

The more modern Berretta semi-automatic with removable magazine packs an equally dynamic psychological blow.

Neither of these replica non functioning models will ever be taken outside of the dungeon facilities under any circumstances.

PLEASE NOTE: If new legislation is introduced that make the private possession of such replica weapons illegal they will be handed into the local Police Station for disposal.