Roger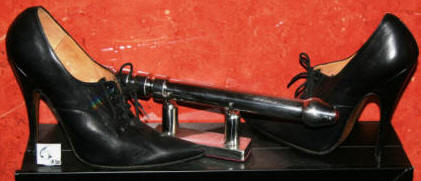 Like most first timers we were both somewhat nervous prior to our visit. We need not have been. The DK went out of his way to ensure that the experience was nothing short of totally amazing. Right through from arranging our visit, guiding us around the dungeon and a relaxing chat after our session - a big thanks to him.
The facilities are superb and the array of implements and devices offer up endless possibilities as to the scenarios that you could develop or explore. We echo the advice of others (in other reviews) that having a clear plan in mind first time and not attempting to try everything is the best way. There's always next time and the anticipation that in itself brings!
On our journey home we could not help but just smile at each other - we were clearly retracing the day and forming ideas in our minds for future visits. Indeed today I am still smarting from Mistresses work and looking forward to our next visit to this amazing place.
Thanks to LDH for being there to help us expand upon and develop our interests further.