Victor & Davinda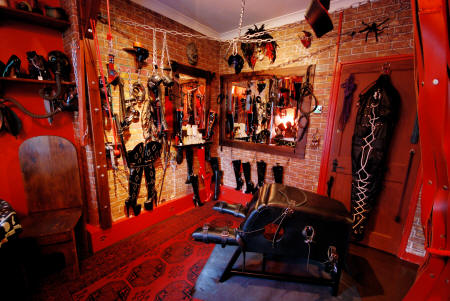 We decided to add a little "naughtiness" to our relationship by trying some BDSM for the first time - but where do you start? So we spent a long time on the Internet researching for somewhere that would be safe, clean, discreet, experienced, part of the community and established.
It didn't take us long to identify London Dungeon Hire as the leader in meeting this criteria - so we hesitantly paid our deposit and arranged a three hour session last Friday.
So here are my comments having had the session:
Fantastically clean, well organised and intimate,

The ambience is devilishly horny and erotic,

Davinda had the most intense series of orgasms she had ever had - the electric wands on testicles and a clitoris were sensational.

Good value for money
I thoroughly recommend it to anyone wishing to have a fun, liberating and intimate time with their partner. If the London Dungeon could add a mechanical sex machine to the range of their equipment it would be the icing on the cake! (DK note; two sex machines have since been added to the collection)
We will definitely come again!!