Mistress Denetra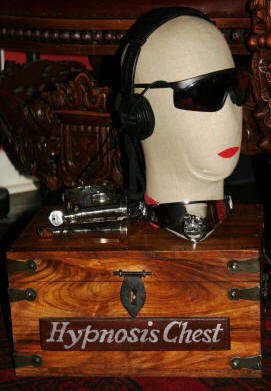 The "London Dungeon Hire" is fully equipped! If you like clean and tidy the way I do, it's all that and more. The Dungeon-Keeper is quite helpful when showing you around, not to mention a coffee guru if you need a cup! I especially LOVE the Throne Room; which I think makes the ideal Goddess Worship chamber. It has a lovely crafted throne, a flickering coal effect fire, a fully fitted bondage bed, and some fun "hypno-diabolics" on a side table (nova pro machine).
The other rooms, are as "real" as they come. Bondage treasures abound. I personally inspected all hidden spaces, which my slaves will find most intimidating. Good!
Special one of a kind pieces are everywhere.
It's a private setting, though in a very public complex and it's rooms are placed strategically; providing discretion/privacy. For those who prefer the added security of having someone around, no worries. The Dungeon Keeper is always close by, yet respectfully out of sight.
So.... if you want to "hang-around" for your Mistress's pleasure and entertainment, and have a brilliant place to learn and grow in the scene, I encourage you to go to this London Dungeon's scheduling web page for your requirements.
Pro-Dommes are warmly provided for and couples are nurtured.
I certainly plan to return to the London Dungeon Hire soon, slave in tow.