The Mini Stocks will hold the "victim" in place as displayed in the serving selection below. The wheels can be locked/braked or if you prefer removed completely as in the illustration below.
With the wheels fixed and un-braked this humiliating device can also be used to take your slave for a walk around the dungeon
(or to the local park if you dare).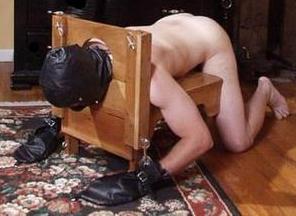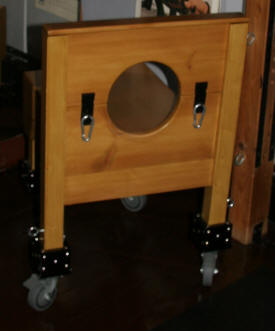 The Mini Stocks are part of our Fetish Craft Range, a set of BDSM equipment which is uniquely commissioned for London Dungeon Hire and is not available elsewhere.