The Dungeon has two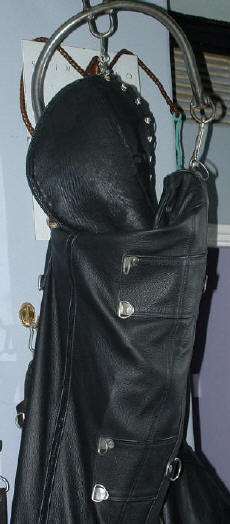 sleep sacks included in your hire.

1) A fetters sleep sack. Full length, large size, leather bondage bag with double skin leather hood. Stored in Dungeon Room 1 but could be used in any room... (illustrated here and below)

2) A pvc lined medium sized leather sack stored in Dungeon Room Two (illustrated on right)

Not for a beginner on a hot day! Exquisite bondage and isolation trip...